Irresistible New collection at Oasis Fashion
 NEW COLLECTION AT OASIS FASHION QUAYSIDE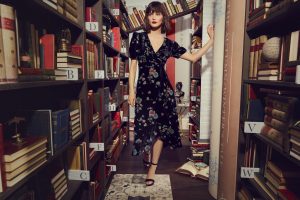 Oasis Fashion – the brand that's serious about style, but believes fashion should have a fun side. Design has always been at the heart of everything they do.
Oasis are famously obsessed with print, love colour (more than choc) and can't get enough of little design details. Pop into our Quayside Oasis Fashion store now to see how they re-interpret the season's hottest trends into wearable, flattering and seriously irresistible pieces you'll want to wear over and over (and over) again…
This new collection for Autumn 2017 is to die for!!
The Quayside wish list is growing massively! And we are only getting over the excitement of the last fabulous launch at Oasis!