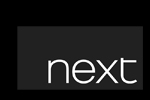 Unit: 20
Tel: 071 9154400
Opening hours may vary.
To avoid any disappointment,
please contact store for details.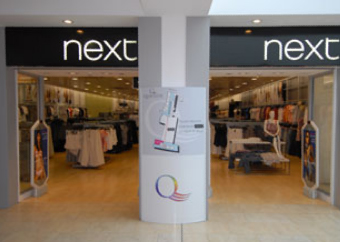 Opening Hours:
Mon – Wed: 9am – 6pm
Thurs – Fri: 9am – 8pm
Sat: 9am – 6pm
Sun: 10am – 6pm
Note: Times vary for sales
Next –Exciting, beautifully designed, excellent quality, since 1982.
The UK's award-winning, leading fashion retailer brings great British style to you!
Next is a UK based retailer renowned for stylish, good quality Fashion and Homeware; presented in collections that reflect the aspirations and means of our customers.
Shop the latest collections for Women, Men, Children, Home and Sportswear today.
With over 650 stores worldwide, Next has never been more accessible