One thing is for sure in AW18 .. Leopard print IS IN ..Leopard print is popping up all over Quayside's stores this week as the new Autumn 2018 collections arrive in our stores! So you are no doubt going to be hearing lots of  "I can't pull off Leopard print" in the fitting rooms this month!
All the fashion experts say that how to wear animal print comes down to this one simple, unwritten rule: Treat it like any black item in your wardrobe.
Who What Wear.co.uk says "From the '60s through to '80s, leopard print was often associated with rock stars—but that wasn't a bad thing. Debbie Harry of Blondie wore it better than anyone else. There were plenty of other leopard-print champions, but perhaps none loved it as much as Jackie Collins, who reportedly said her biggest weakness was "wearing too much leopard print." (Is there ever such a thing?)"
In Autumn 2018, there are plenty of fashionable ways to enjoy it..
In addition to being sexy, leopard print is also intrinsically feminine! Add a feminine texture to a leather skirt, masculine leather trousers or structured shirt with this soft fluffy jumper from River Island..
A little bit can go a long way…
The simpler the rest of your look, the more that touch of leopard will pop. Wear it in a scarf , sunnies or a belt to subtly draw attention to your waist, face or neck! We love this scarf in store at OASIS, Quayside ..
Carry a leopard bag .. with any outfit!
Leopard is actually a neutral. Cosmopolitan says.. " fact, it's three neutrals in one — black, khaki, and white — and there is just something about a leopard-print bag that feels particularly versatile". It's the essence of je ne sais quois. It just goes with everything!
Quayside is awash with leopard print purses and bags right now.. so much choice to add that accent print!
We love love love this bag and there is matching shoes now in store at River Island!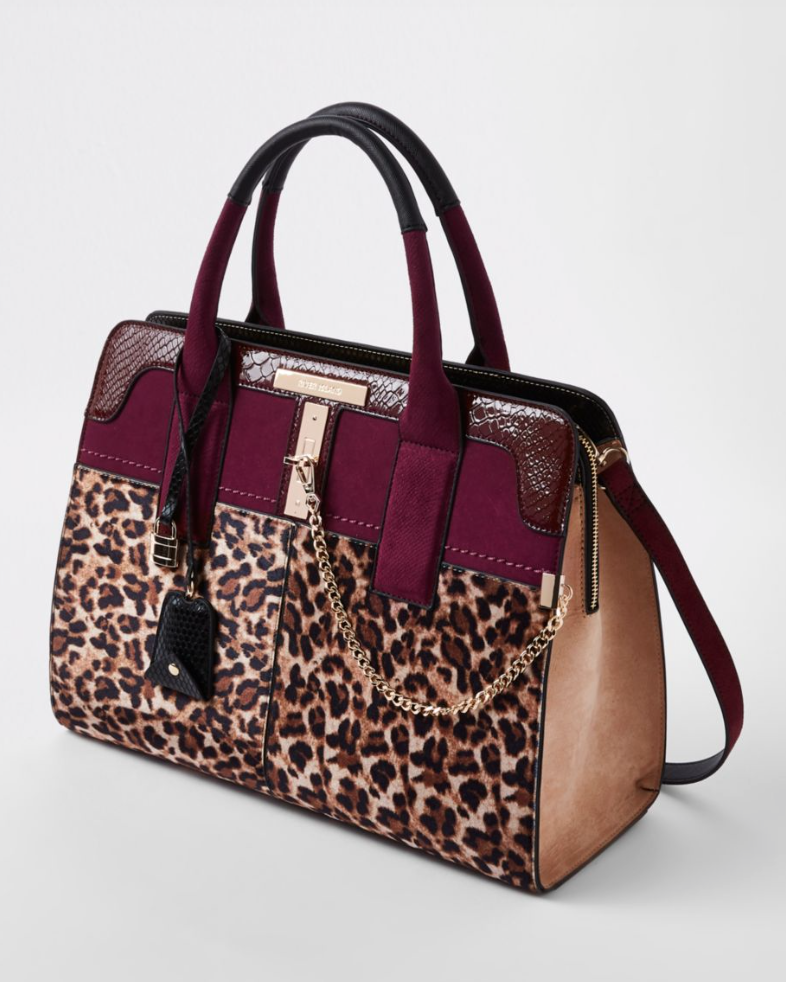 We also love this bag from Accessorise with its wild leopard print, this double bucket bag is a major outfit enhancer. This faux-leather style is softly structured and even though the print is strong it gives a soft pop of print!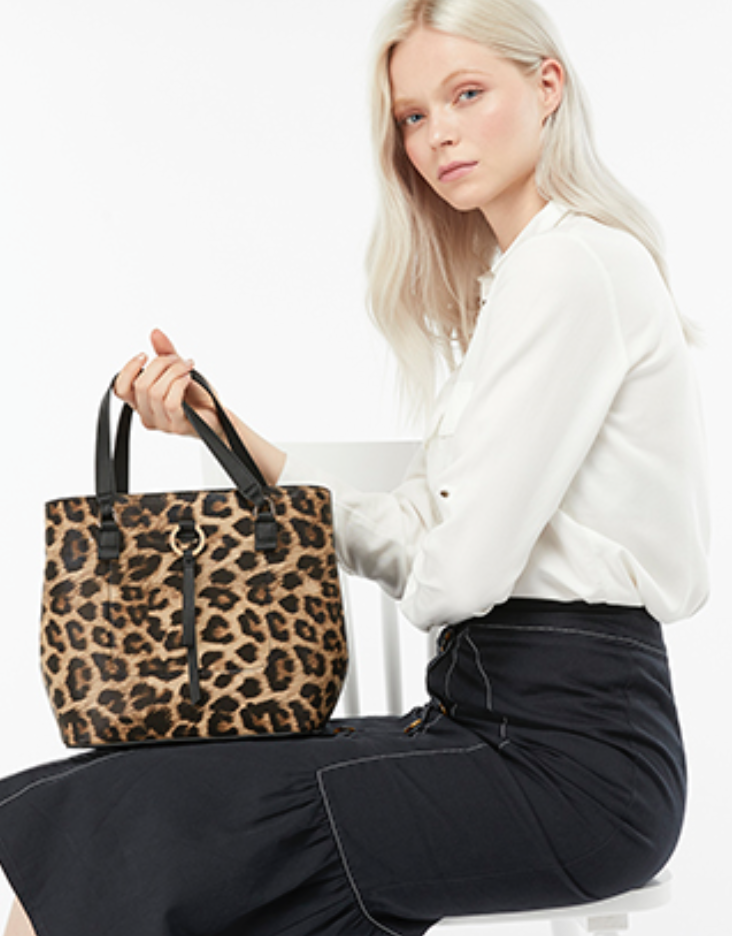 Keep it soft..
Since it is still summer and we are waiting on the sunshine to return .. we are loving this soft t-shirt/blouse from River Island and paired with cream/white denim or cotton gives a perfect summer look ..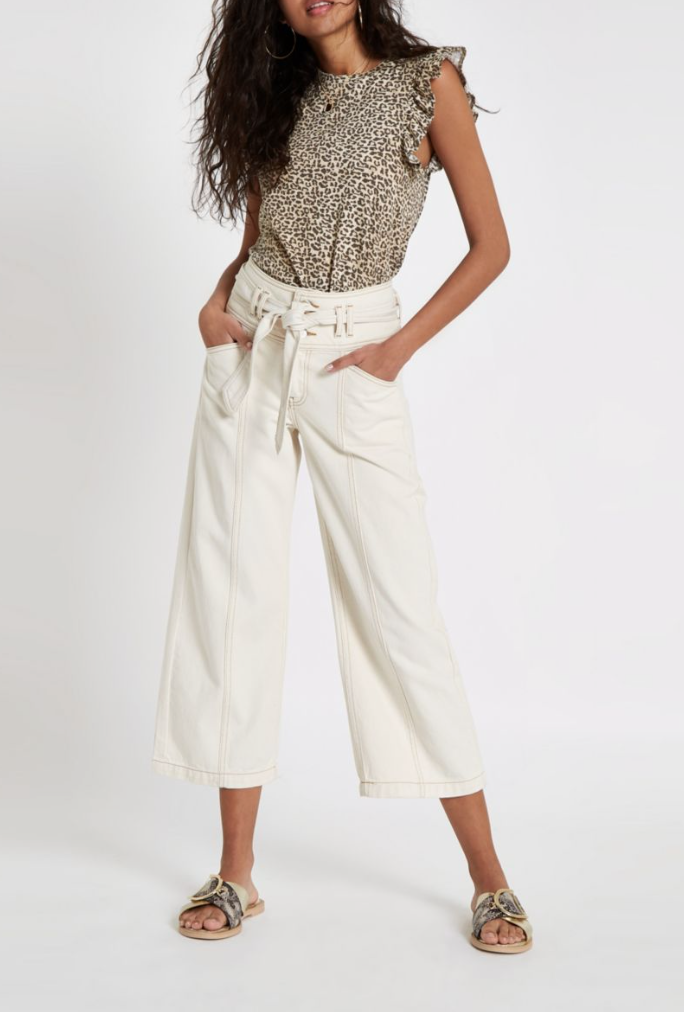 This Knot front top from NEXT will take you from work wear to a night out ..as the style is casual it can be worn with jeans or dressed up! This is a real easy way to bring Autumn's top print into your work wardrobe ..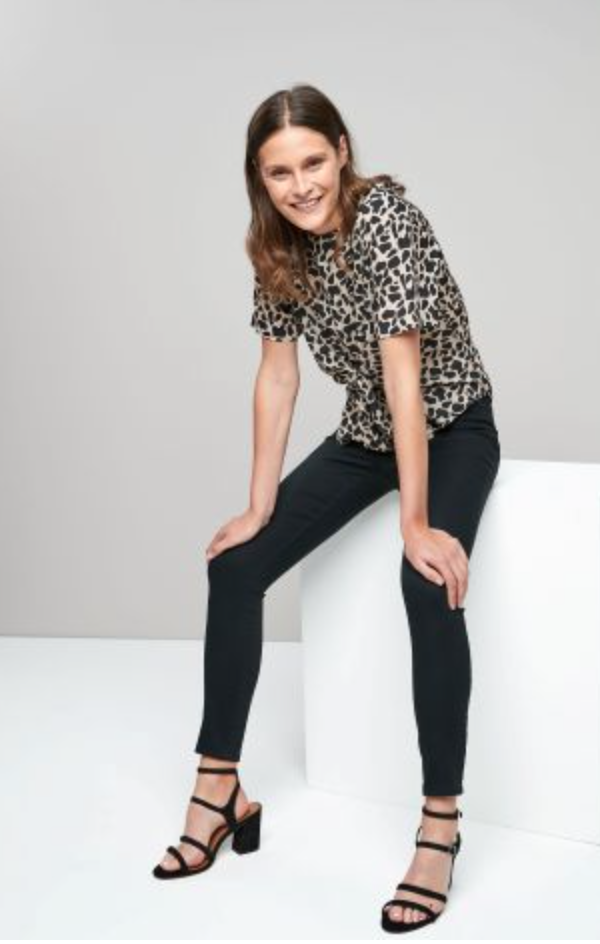 Dress it up!
This elegant dress from OASIS, Quayside is the perfect occasion wear dress for Autumn 2018. Dress it down with sports shoes and a leather jacket .. Or dress it up with heels and a blazer!
With a fashion forward asymmetric hem, flattering, deep v-neck and waist-cinching wrap with a tie belt, this dress is the perfect talking point dress to wow them with this season.
Go all out! 
Clash, add sequins, add colour.. Go designer with this statement bag from Allure at Quayside.. Now in store with a whole new arrival of designer bags!
New collections are arriving daily to Quayside.. So you won't be short of options .. In fact your wish list may just stack up well before September!
Happy shopping!