FREE KIDS CLUB EVENTS AT QUAYSIDE, SLIGO
Our first of many summer Kids Club events kicked off on Saturday at Quayside, Sligo!
The mall area in the shopping centre just outside Monsoon, Cara Pharmacy and Gerard fashions was transformed into a creative haven for the children of Sligo on Saturday to kick off the summer of children's summer clubs.
We are running FREE children events every Saturday during July and August 2017.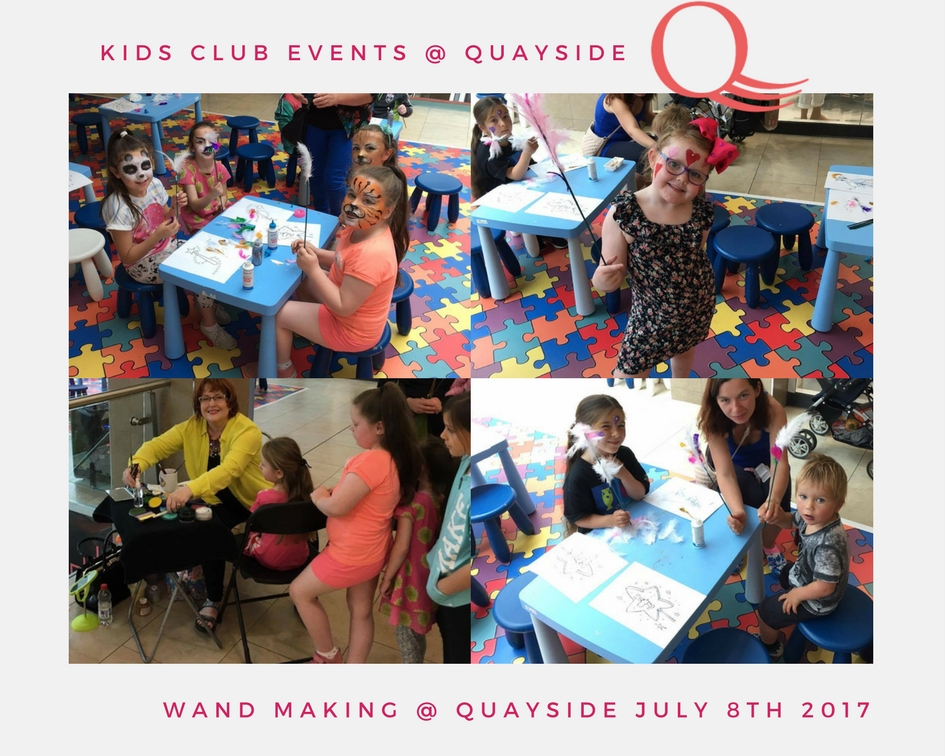 The first event was Wand Making! And we had lots of fun! Shopping in Sligo should be a family day out. We want the parents to be able to ensure the children have a fabulous day out every Saturday during the summer of 2017.
Painted faces and smiles were the order of the day and we were delighted to have a large turnout for our first event!
Whats next ? Next week we have a cup cake making event at Quayside Shopping Centre! Saturday 15th July 2017 . 2-5pm
Bring the children for a FREE fun day out!
Our schedule for summer is packed with fun events here at the shopping centre in Sligo. Have a look at the events below and schedule some family fun in your diary!
Follow us on Facebook here for more updates!